Input
Collect Data
Pick the format of the data you need to capture from your visitor. Short text, long text, email, number, date, single-choice, and many more.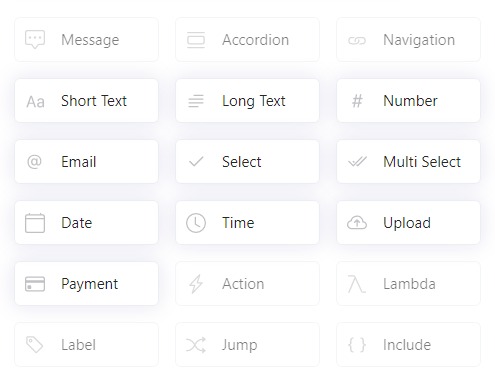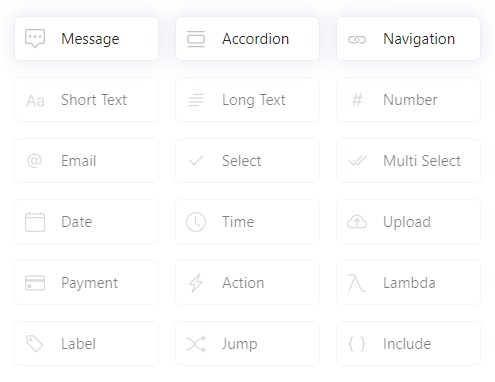 Output
Present Info
Support the conversion with simple text and images. Present your business and information with social icons, links, and accordion.
Jump
Conditional Flow
You can control the flow of chatbot by inserting Label blocks in different points and jump to those points based on certain conditions.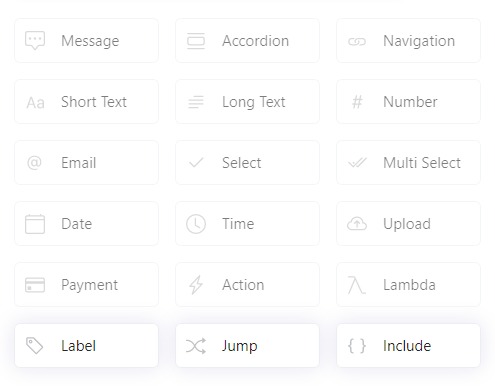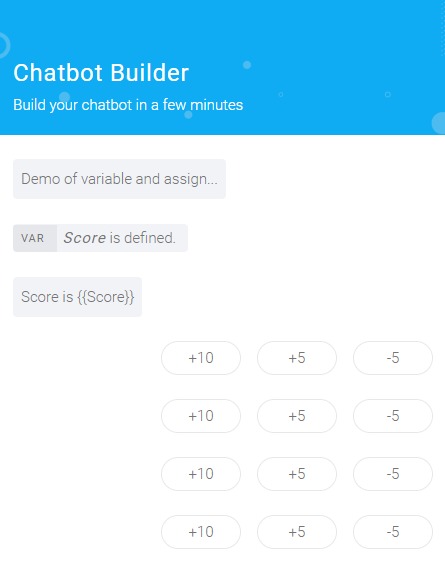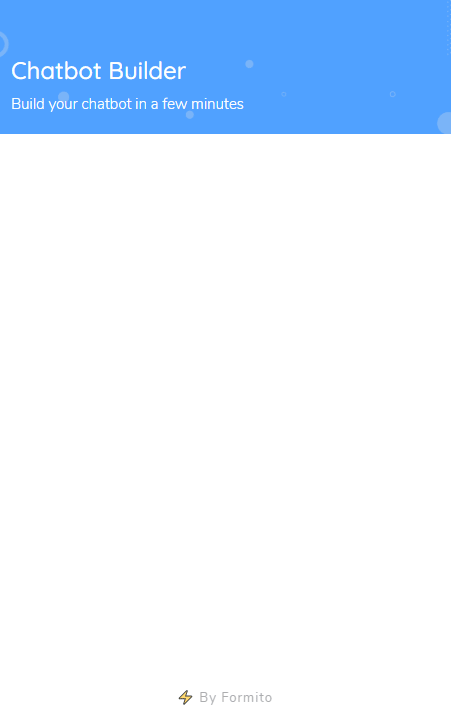 Variables
Define & Assign
You can inject predefined values into every response of your chatbot or define a variable and change the variable based on the flow.
Settings
Configure Blocks
Every block comes with a set of properties to set behavior, design, and functionality of a block. You can configure them from the setting panel.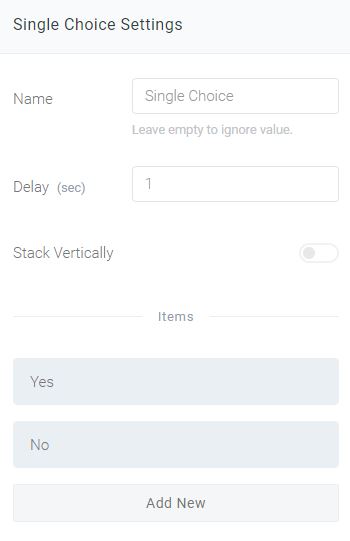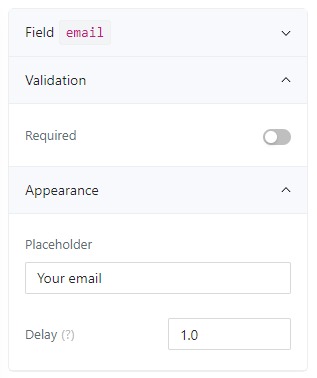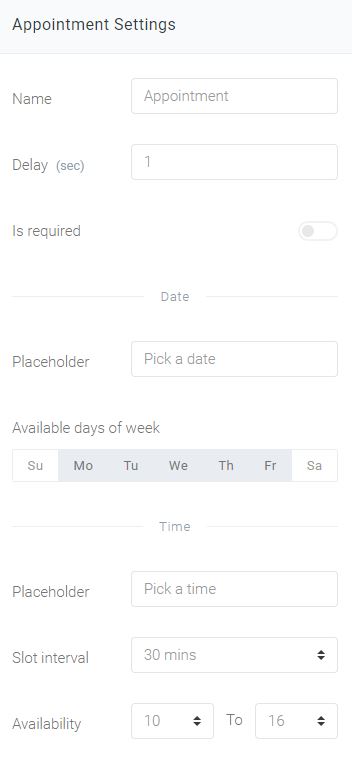 Don't have an account yet?